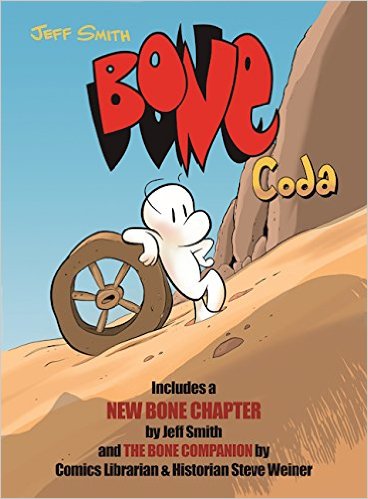 How did I miss this?
Bone
creator Jeff Smith just released
Bone: Coda
, a new and "completely superfluous" adventure featuring the Bone cousins. The standalone story, written and illustrated by Smith, was produced in honor of the 25th anniversary of the first issue of the (at the time) black-and-white, self-published comic. The book also includes the complete text of
The BONE Companion
, written by comics historian Stephen Weiner, "rare behind the scenes photos and memories", and an afterword by Smith.
No new comments are allowed on this post.