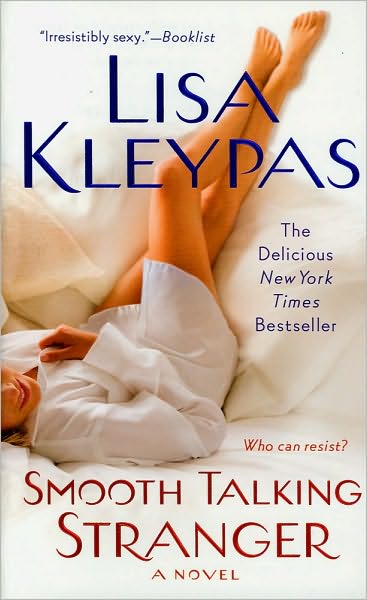 Smooth Talking Stranger is the third book in Lisa Kleypas's best-selling series about the wealthy, powerful, Houston-based Travis family. Kleypas's current heroine is Ella Varner, author of the popular "Miss Independent" advice column. Ella has spent years struggling to bury the ghosts of her unhappy childhood, so when she becomes the unwilling guardian of her flighty sister's newborn baby, she decides to hunt down the child's father—rumored to be real estate mogul Jack Travis—and demand that he step up to the plate.

The course of true love never runs smoothly in romance novels, but Jack and Ella have an easier time of it than most. There are several obstacles in the path of their inevitable happily-ever-after (including Ella's troubled past, Jack's seductive ex-girlfriend, and a grab-bag of emotional hang-ups), but these are still two intelligent, unattached, relatively stable individuals who totally dig each other. Their sweet, family-oriented love affair moves briskly forward, and the obstacles are booted off the page with a minimum of fuss. It's not that there is no drama in this book... but readers who prefer the "festival of pain" approach to romance writing would be well advised to look elsewhere.
No new comments are allowed on this post.