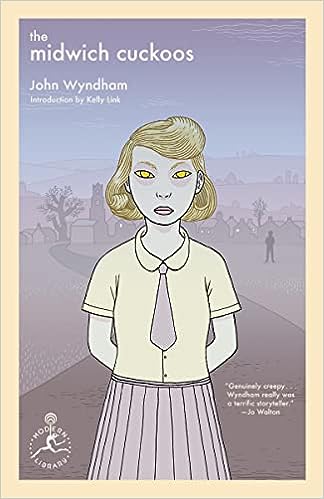 My family continues to take covid pretty seriously, so I don't get to spend countless hours browsing bookstores the way I used to. This is undoubtedly better for my budget, but an ongoing bummer every time I'm forced to consider all the cool reprints of classic books that have escaped my notice. Case in point:
the nine book covers Anders Nilsen created
for the sci-fi/horror novels of John Wyndham, seen here collected on a poster. I'm definitely ordering
The Midwich Cuckoos
.
Your Comments
Preview