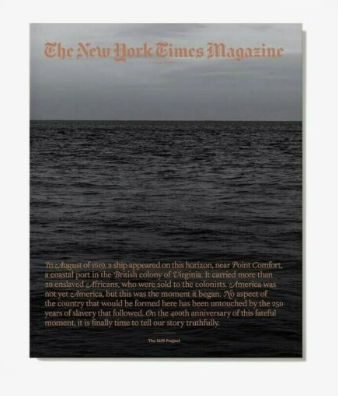 Gift Idea #7: The 1619 Project

This year marks the 400th anniversary of the first enslaved people being brought to the United States from Africa. In August, The New York Times Magazine devoted an entire issue to the subject, featuring essays, photos, poetry, and fiction. It immediately sold out, but copies can be found on sale online. This would be a fascinating and thoughtful gift to give to someone interested in that history and its role in modern America, but it won't come cheap: I haven't seen any decent copies for less than $50.
No new comments are allowed on this post.