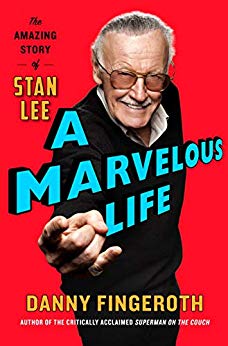 NPR recently posted an
enthusiastic review
of Danny Fingeroth's new biography of comics legend Stan Lee,
A Marvelous Life
. I'd be more interested in this, but A) I've been
burned by their reviews before
, and B) the depressing circumstances surrounding Lee's death are still too fresh in my memory. No, thanks—maybe in a few years.
No new comments are allowed on this post.