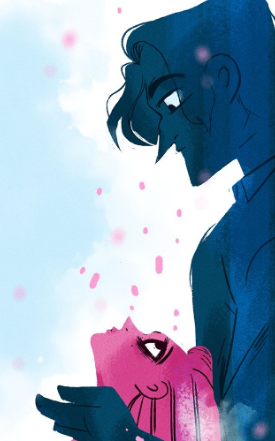 The second
Webtoons
title we're featuring is Rachel Smythe's
Lore Olympus
, an ongoing series updated on Sundays. It's a modern retelling of the Hades and Persephone myth that features a deliciously soapy take on the Greek Gods. The series is unfinished, so I can't promise a satisfying ending—but even if her plot suddenly takes a turn for the worse, Smyth's lush, jewel-toned artwork is so pretty the story would still be a pleasure to read.
Note:
There is a depiction of a coercive sexual encounter in one of the early chapters. It's sensitively handled, but it lands an emotional punch.
No new comments are allowed on this post.