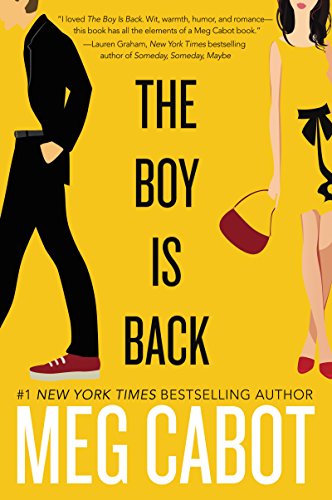 The Boy is Back is the fourth book in Meg Cabot's loosely-connected The Boy series, all of which are narrated via unconventional methods: texts, e-mail, diary entries, online reviews. This installment is set in Bloomville, Indiana, hometown of professional golfer Reed Stewart. Reed assumed he'd left Bloomville behind, but when his increasingly eccentric parents end up causing a scandal, his family calls him home. Unfortunately, the one person who can help him is Becky Flowers, the woman Reed ditched without a word a decade ago, and she—along with the rest of Bloomville—has not forgotten him.

These books are peak Meg Cabot: funny, fluffy, and credulity-straining. In the hands of another author, this same material could have taken a dark turn, but Cabot dances along, hinting at things like elder abuse and dementia, but never allowing them to develop into a serious danger. The end result is charming, if forgettable, and would be perfect beach reading for any late-summer trips.
No new comments are allowed on this post.