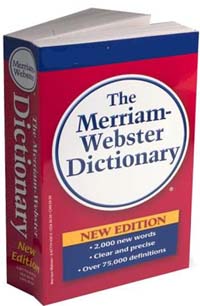 Yesterday, Literary Hub set out to solve one of the great mysteries of our time:
"Who is the genius behind Merriam-Webster's social media?"
The short answer is: a lot of people, but the whole interview is well worth reading, and the anecdote about people posting poetry after the election almost brought a tear to my cold, dead heart.
No new comments are allowed on this post.