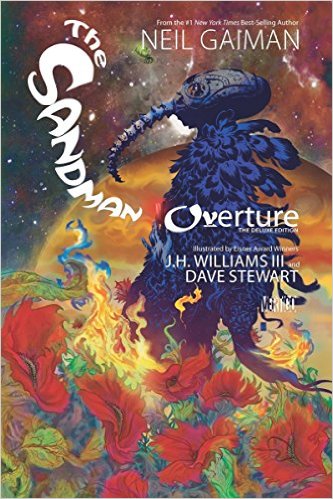 NPR recently posted an
interview
with Neil Gaiman about his classic
Sandman
comic book series.
Sandman
ended in 1996, but last month DC Comics released a deluxe edition of
Sandman: Overture
, the six-issue miniseries Gaiman wrote in honor of the series' 25th anniversary. (If you're not into listening to someone talk about how awesome they are—even while they're asleep!—you might want to skip this one: Gaiman's interviews always remind me of
Cold Comfort Farm
's Elfine, a sensitive, artsy teenager only too prone to "get well away on a good long description of herself and her habits, as these shy dryads always did if you gave them half a chance.")
No new comments are allowed on this post.