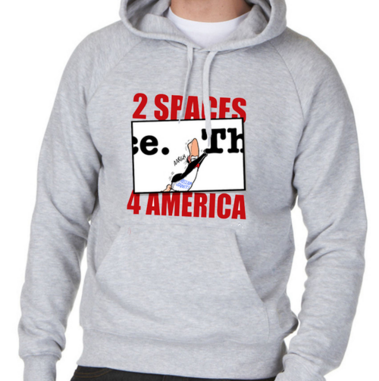 Gift Idea #2
: Any of the new
Bloom County products
, really, but particularly the "2 Spaces for America" hoodie ($49).
I suggest this both as a life-long
Bloom County
lover (although my childhood crush on Binkley feels a little weird now that I'm in my 30s and he's still in elementary school)
and
as someone who will stop putting two spaces at the end of sentences when they pry the keyboard out of my cold dead hands. Oh, and as a big fan of hoodies.
No new comments are allowed on this post.