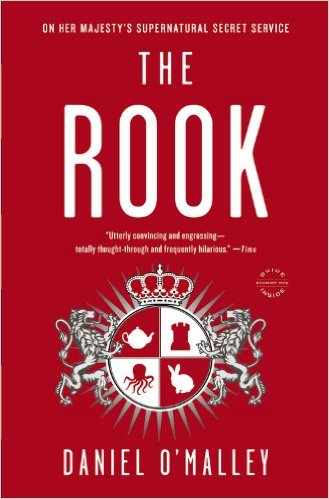 Deadline
informs me
that Lionsgate is developing a new, one-hour series with
Twilight
novelist Stephenie Meyer titled
The Rook
, based on the 2012 novel by Daniel O'Malley. I haven't read this book, but the official plot description (reprinted below) sounds fun, it has a
great
cover, and while I'm not a big fan of Ms. Meyer's writing, I'm assuming she's rich enough to be pretty damn choosey when it comes to executive-producing adaptations of other people's books.
"Myfanwy Thomas awakes in a London park surrounded by dead bodies. With her memory gone, her only hope of survival is to trust the instructions left in her pocket by her former self. She quickly learns that she is a Rook, a high-level operative in a secret agency that protects the world from supernatural threats. But there is a mole inside the organization and this person wants her dead.

As Myfanwy battles to save herself, she encounters a person with four bodies, a woman who can enter her dreams, children transformed into deadly fighters, and an unimaginably vast conspiracy. Suspenseful and hilarious, THE ROOK is an outrageously inventive debut for readers who like their espionage with a dollop of purple slime."
No new comments are allowed on this post.