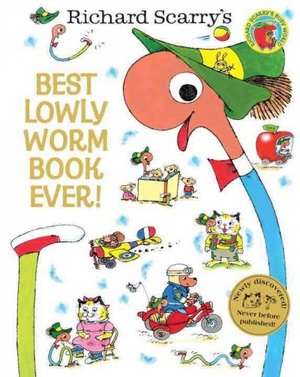 NPR
informs me
that there's a new Richard Scarry book coming out this month (despite Scarry's death in 1994). Scarry's son, Richard "Huck" Scarry Jr., claims to have found the partially-finished manuscript for
Richard Scarry's Best Lowly Worm Book Ever!
in his father's Swiss chalet, and decided to complete it himself. The book will be released as part of a collection of Scarry reprints being produced in honor of Scarry's best-known title,
Richard Scarry's Best Word Book Ever
.
No new comments are allowed on this post.