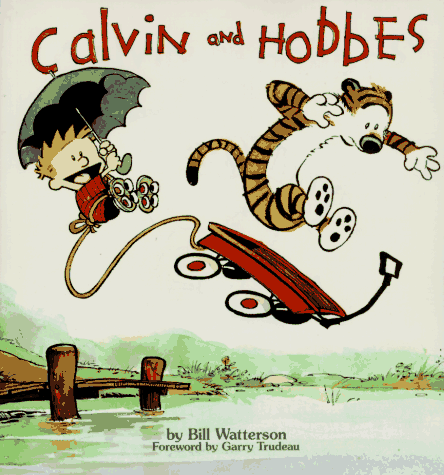 Publishers Weekly
recently posted a nice
summary
of the 41st Festival International de la Bande Desinée in Angoulême, France.
Calvin and Hobbes
creator Bill Watterson won the 2014 Grand Prix (basically a lifetime achievement award), despite the fact that he is
extremely
unlikely to fulfill the usual duties of the Grand Prix winner, which is to serve as the next festival's Grand Marshal.
While I'm always happy to think of Mr. Watterson winning stuff (even if there's a snowball's chance in hell of him appearing to receive it), his selection was somewhat odd. Katsuhiro Otomo, creator of the sci-fi manga thriller
Akira
, was also nominated, but the Grand Prix has never been awarded to a manga creator, despite the style's widespread popularity. There was also controversy over a South Korean exhibit of ten multi-media installations about the plight of "comfort women"—women from various Japanese-occupied countries who were forced to provide sex to Japanese soldiers during World War II. Recent Japanese government officials have aggressively disputed the existence of comfort women (despite plenty of evidence to the contrary), and the Japanese Minister for Foreign Affairs condemned the South Korean exhibit.
No new comments are allowed on this post.