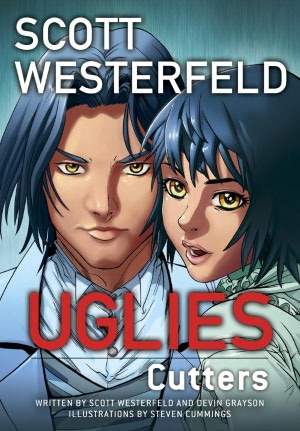 Here's our second Book Giveaway of the week:
Uglies: Cutters
, which we reviewed
here
. While entries for last Monday's book (Adele Griffin's
All You Never Wanted
; review
here
) are still due by Monday, December 10th, you can submit your entries for
Cutters
until Wednesday the 12th. Please specify which book you're requesting in your e-mail.
We've been having some trouble with our "Contact Us" page recently, which we're hoping we've finally fixed. Please feel free to re-submit your entry if you experienced any difficulty.
As always, to enter, just send us an
e-mail
connected to a valid address. Complete rules and regulations can be found
here
.
No new comments are allowed on this post.