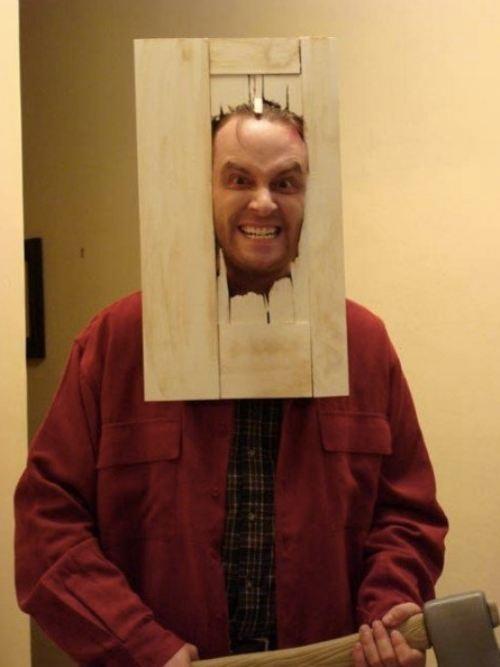 As longtime readers of the site know, when I am torn between my love of celebrating Halloween and my innate cheapness, usually cheapness (not to mention laziness and disorganization) wins. But that just makes me all the more appreciative of inexpensive costume ideas like the options featured below:
1. A book, like the lady dressed as a Bible featured here. We approve of a costume that consists mostly of paint and cardboard, and you can pick whatever book you want.

2. The Clockwork Orange dude. Do you own white pants, a white button-down, black boots, and a black hat? Yes? Then your costume is 90% complete! Buy some fake eyelashes and you're done! (If you want to get even fancier, check this out.)

3. Jack from The Shining. Doesn't this dude look brilliant? Dress up in your favorite flannel shirt, cut a jagged hole in a piece of posterboard, and carry a fake axe. Even better, when you're tired of having the fake door in your face, you can take it off and just tell everyone you're a generic lumberjack.
No new comments are allowed on this post.