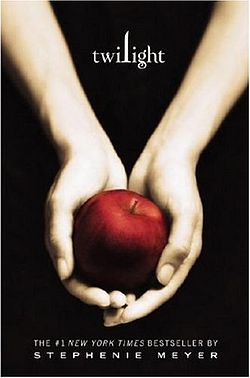 One more bit of TV-adaptation-related news this week, and I'm done, I promise: Moviehole.net is reporting that they have confirmed
the Twilight series won't end with the upcoming Breaking Dawn 2
. Apparently, the next evolution of the series is already in the works:
Details are skim but apparently Bloody Disgusting's earlier sources that some sort of 'reboot' of the series was in development, were on the money. My contact tells me that they've heard everything from a "TV show or film spin-off, merely set in the same world as the one in the movies but not featuring the main trio, is being seriously considered" with "The Wolf Pack, one area of interest".
Way to keep milking that cash cow, Lionsgate/Summit!
No new comments are allowed on this post.