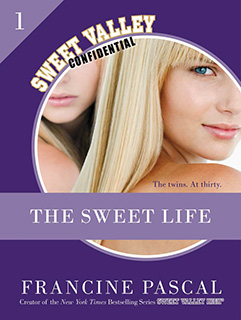 The fine people at
The Hairpin
recently posted an interview with Ryan Nerz, a late-90s-era ghostwriter for the
Sweet Valley High
series. Mr. Nerz offers quite the eye-opening look behind the scenes, let me tell you: apparently, his uncanny evocation of the teenage girl mindset was due to smoking a lot of weed and interrogating his sisters, and he was too much of a weenie to be caught actually reading the series in public.
Also, I had no idea
Sweet Valley
was now an
ebook series
(how did I miss that?), but I'm pleased to see some things remain the same: Elizabeth and Jessica are still romantically entangled with Todd and Bruce, and the cover art is still aggressively ugly.
No new comments are allowed on this post.