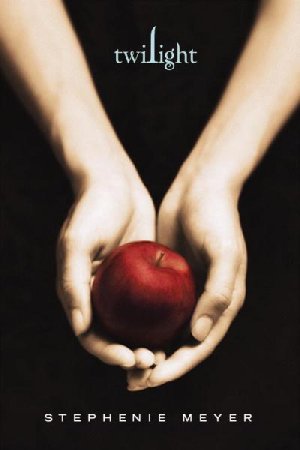 Stephenie Meyer's novel Twilight appealed to me for two reasons—I liked the cover, and my mom mentioned that it was a vampire story set in the town of Forks, Washington. If you've ever been to Forks, you'll understand why this piqued my curiosity. Forks (population 3,160) is not exactly Transylvania (or even New Orleans) and the biggest thing it has in common with wherever the Underworld movies are set in is that both places get an awful lot of rain.

Twilight is the story of 17-year-old Bella Swan, who has just moved to Forks from Phoenix, Arizona. Bella has nobly decided to move in with her father in order to give her flighty-but-loving mother a little quality time with her new boyfriend. Unfortunately, Bella hates everything about Forks: the rain, the lack of entertainment, the distance from her mother. But Bella's glum conviction that Forks has nothing of interest on offer is seriously shaken when she meets Edward (a strange and beautiful boy who seems mature beyond his years and shows no interest in school cafeteria food) and discovers that small-town life can be a lot more exciting than she bargained for.

Meyer shows some descriptive chops, and her setting and atmosphere are wonderfully gloomy. Bella and Edward's love story is absorbing—so much so, in fact, that—SPOILERS AHEAD—I didn't find myself questioning the ick-factor of a romance between a teenage girl and a hundred-plus-year-old guy. (Well, not until I'd finished the book, anyway. Then reality intruded in a big way.)

Twilight has more than its share of flaws, however. The abovementioned spoiler really began to bother me after I'd finished the story, and I wonder if it will become a larger issue in future installments of the series. I was disconcerted whenever Bella started mourning the loss of her hip urban lifestyle in Phoenix, describing herself as "the girl from the big city". Phoenix is big, true, but it's suburban sprawl on steroids, not Manhattan. It was difficult to believe that a pretty, conventionally dressed girl from Arizona could cause the kind of high-school shockwave that Meyer describes, even in small-town Forks. Also, I've lived in Western Washington for years. Sure, it rains here (actually, right now we're on our fourth straight week of measurable precipitation and I am READY TO BUILD AN ARK), but we don't get the cinema-worthy kind of rain that falls in Twilight.

Readers will be seeing a lot more of Twilight. Meyer has already written two as-yet-unreleased sequels to the story and there will be a film adaptation. And, despite my raised brows over Meyer's depictions of the rain in Forks, the glittering social scene in Phoenix, and the world's most extreme May/December romance, I'm curious to read more of Bella's story.

Posted by: Julia, Last edit by: Julianka
No new comments are allowed on this post.