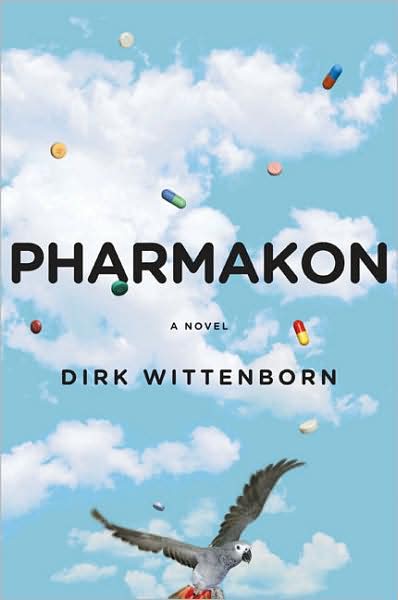 Well-written but fundamentally bleak, Dirk Wittenborn's Pharmakon traces the downfall of a unique American family. As the novel opens in the early 1950s, Dr. Will Friedrich, a Yale psychopharmacologist, teams up with another psychiatrist to study a mood-enhancing drug used by a tribe of New Guinea cannibals. When they test the drug on a suicidal freshman, the young man's depressive tendencies turn violent, altering Will's life forever.

The excellence of the first several chapters of Pharmakon got my hopes up, but Wittenborn's obvious ambition to write the Great American Novel eventually gets the better of him. While the opening half of Pharmakon is tremendously absorbing, the story loses much of its momentum in the second section, which lurches through several decades in the lives of Will's children. The intensity and focus that made the grim subject matter of the earlier part of the novel bearable is lost, and Wittenborn's once-haunting story crumbles into a sprawling, depressing, and ultimately forgettable family saga.
No new comments are allowed on this post.