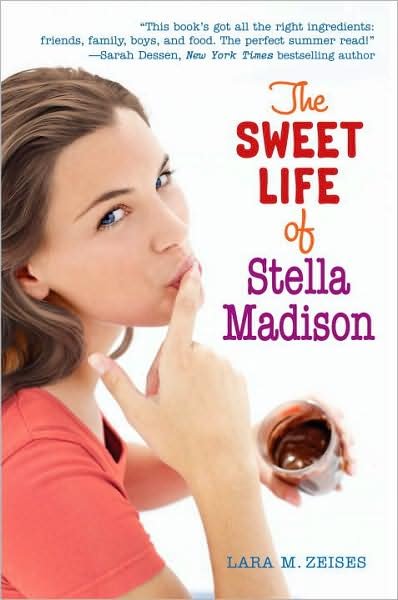 Stella Madison, the 17-year-old heroine of Lara M. Zeises's The Sweet Life of Stella Madison, has her hands full: her boyfriend has just professed his love, her long-separated parents have finally begun dating other people, and she's carrying a small (but seriously inconvenient) torch for one of the interns at her mother's restaurant. Worst of all, Stella has been shanghaied into a food-writing job for the local paper, despite the fact that she'd not-so-secretly rather eat a fast-food hamburger than the gourmet fare served in her mother's restaurant or prepared by her French chef father. Stella sincerely wants to be a good girlfriend, daughter, and employee, but she's got a horrible suspicion she might be failing on all fronts.

I love reading about food, and it's obvious from page one that Zeises will handle her heroine's rocky relationships with her parents and male admirers with intelligence and sensitivity, so I expected The Sweet Life of Stella Madison to be a sure bet. Unfortunately, the book is a little too short (228 pages) to give its coming-of-age story weight, the food descriptions were few and far between, and the lack of romantic resolution felt half-finished rather than tantalizingly open-ended. In short, there just wasn't enough of this book, although what little there was was very nicely done. I'll be interested to see what Ms. Zeises produces next... but here's hoping she delivers more pages, more plot resolution, and—cross my fingers!—maybe even some actual recipes, because I'd like to know more of the "Blueberry Shortcake Surprise" mentioned at the start of chapter two.
No new comments are allowed on this post.