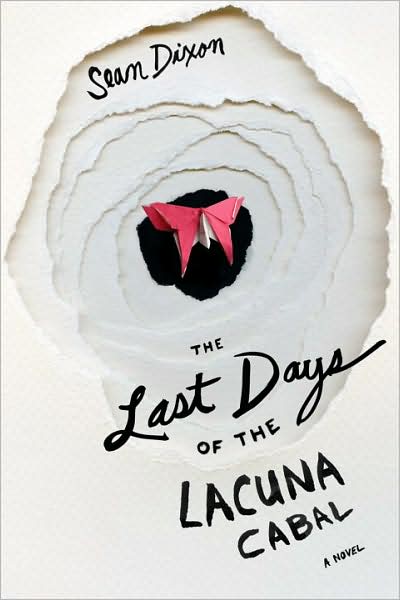 Sean Dixon's debut novel The Last Days of the Lacuna Cabal is a sprawling, gorgeous mess of a book: a Canadian take on Latin American magical realism with a bunch of high-minded (and not so high-minded*) literary references woven in.

The members of the Lacuna Cabal Montreal Young Women's Book Club approach their group reading choices in a rather unusual way. Rather than just discussing the texts, they reenact them, regardless of the book's contents. When one of the club members suggests they tackle The Epic of Gilgamesh (she happens to own a copy written on ancient cuneiform tablets that her engineer father found while remodeling a cathedral basement into a shopping mall) the book club gamely embarks on a complete re-creation—one that kicks off with a voyeuristic sex scene in an abandoned building and ends up taking them all the way to Iraq, circa May 2003.

For all the surreal elements to this story, the most astounding thing about Dixon's novel is how readable it is. Setting aside all the life-imitating-art stuff about Gilgamesh and the hyper-stylized prose, this is a story about a group of genuinely appealing characters whose real lives add weight to the fantastical story they've immersed themselves in. I'll be curious to see if Mr. Dixon's future books (which I find almost impossible to picture) offer similar charms to The Last Days of the Lacuna Cabal, but in the meanwhile I'm pleased to state that it's been quite a while since I've come across such a nicely-judged blend of style and storytelling.

*In a move that might have been calculated to win Wordcandy Bonus Points, Mr. Dixon name-drops J. K. Rowling, Philip Pullman, William Gibson, A.S. Byatt, and (best of all) E.L. Konigsburg's From the Mixed-Up Files of Mrs. Basil E. Frankweiler. Go, Mr. Dixon!
No new comments are allowed on this post.