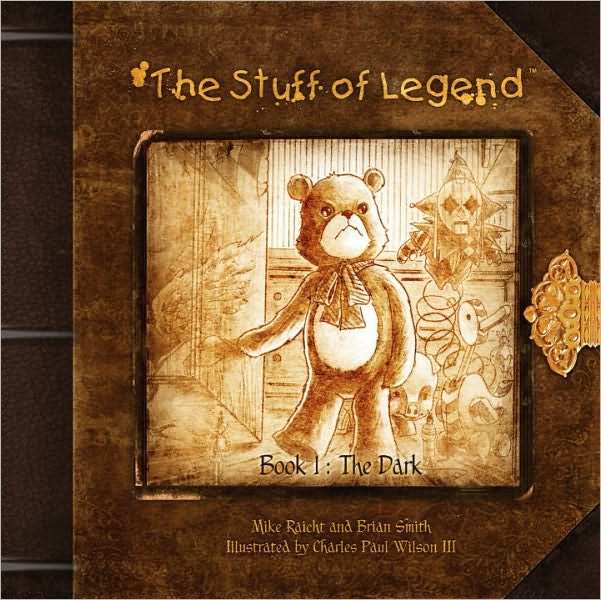 The Stuff of Legend—Book I: The Dark
was written by Mike Raicht and Brian Smith (both former editors at Marvel) and illustrated by Charles Paul Wilson III. Their story is set in World War II-era Brooklyn, where a young boy is pulled into his closet by the Boogeyman. The child's toys band together to rescue him, venturing into the darkness beyond his closet door—a nightmarish place that holds an army of the boy's angry and bitter forgotten playthings.
If Neil Gaiman had written
Toy Story
, the final project might have borne a close resemblance to
The Stuff of Legend
. Wilson's sepia-toned artwork is lovely, and the storytelling is reminiscent of Gaiman's signature combination of creepy weirdness and smug literary styling. Unfortunately, Raicht and Smith's writing is low on the whimsical touches that (usually) save Gaiman's work from becoming unbearably self-important. We'll still be following this title... but it would have been nice if the authors had leavened all that artistically-contrived gloom with just a wee touch of humor*.
*And no, that's not just because of our innate fear of vengeful dolls.
Review based on publisher-provided copy.
No new comments are allowed on this post.