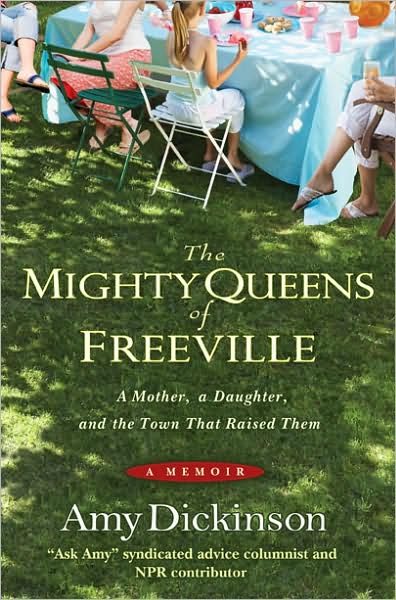 Amy Dickinson is the author of "Ask Amy", an advice column that began in the Chicago Tribune in 2003 and now appears in more than 150 newspapers nationwide. In her bestselling memoir The Mighty Queens of Freeville, Dickinson sets aside other people's problems and writes about some of her own, introducing readers to her tiny hometown of Freeville, New York, where her extended family has lived for more than 200 years.

When her soon-to-be ex-husband left her shortly after their daughter's birth, Dickinson went home to Freeville, where she was welcomed back with open arms by her overwhelmingly female family. Dickinson spent the next fifteen-plus years learning from their many fine examples, raising her daughter while juggling work and family. The Mighty Queens of Freeville is the story of those years, an account of major life events and quirkier, more personal ones—everything from Dickinson's divorce to buying a house to her attempt to teach a religious education class for second graders. (She tried—and failed—to convince her students to stop eating the peanuts representing the infant Jesus in their nativity dioramas.)

The Mighty Queens of Freeville is alternately laugh-out-loud funny and quietly reflective. There is enough genuine sadness to remind readers that this is a book about real people, but not, thankfully, so much that the story ever becomes a struggle to read. Pick up a copy for a Mother's Day gift, or for a friend, or for anybody who still hasn't gotten over the cancellation of Gilmore Girls. Trust us, you won't go wrong.
No new comments are allowed on this post.