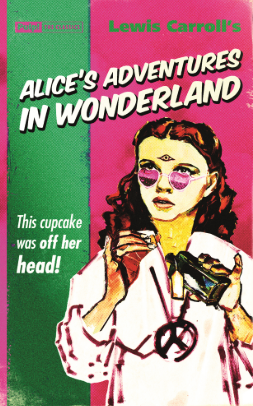 This week's Book Giveaway is the Pulp! the Classics edition of Lewis Carroll's
Alice's Adventures in Wonderland
. We'll be posting a full review shortly, but this is basically all about that cover art: if the twisted hippie take on Judy Garland (...right?) makes you laugh, then this is the giveaway for you. If it doesn't, check back next week.
To enter, just send us an
e-mail
connected to a valid address. Complete rules and regulations can be found
here
No new comments are allowed on this post.