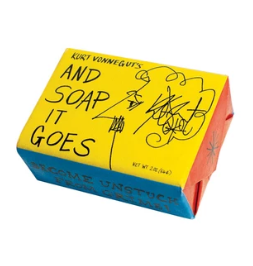 Gift Idea #8
: Amusing literary soaps (this is more of a stocking stuffer, unless you tossed in a copy of the actual book)
One more consumable suggestion:
The Unemployed Philosophers Guild
sells blocks of soap inspired by a wide variety of books: everything from Lady Macbeth's Guest Soap ("Out, Damned Spot!") to Hester Prynne's The Scarlet Letter Body Soap ("For the stain on your conscience"). I can't personally vouch for the scents, but the packaging is great, and everybody can use a fresh bar of soap, right?
No new comments are allowed on this post.