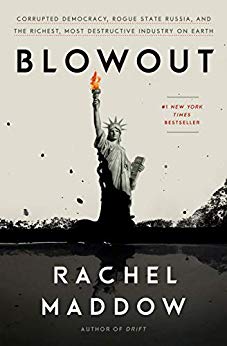 This week's Book Giveaway is Rachel Maddow's latest book,
Blowout: Corrupted Democracy, Rogue State Russia, and the Richest, Most Destructive Industry on Earth
. (Nothing but good times ahead!) A full review will follow shortly, and this review will run through 11/17/19.
To enter, just send us an
e-mail
connected to a valid address. Complete rules and regulations can be found
here
No new comments are allowed on this post.