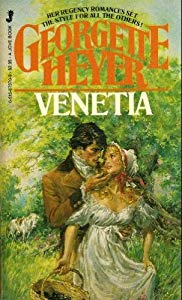 In a recent "
Entertainment Self-Care
" post, one of the writers at Lainey Gossip rounded up some solid romance novel picks, including my beloved Georgette Heyer. I'm not as enthused about some of the author's other choices (or even the particular Heyers she features—
Venetia
? Really?—but I'm hoping that any mention of Heyer increases the likelihood that a movie adaptation of her books will one day be made.
No new comments are allowed on this post.