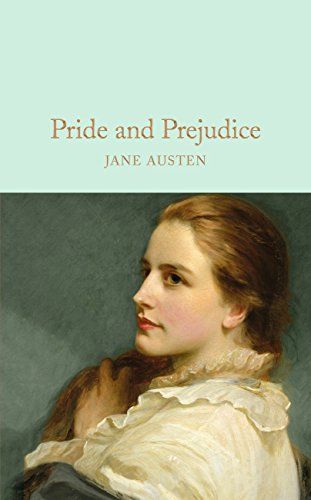 As longtime readers of the site know, I periodically treat myself by reviewing a new edition of my all-time favorite book: Jane Austen's
Pride and Prejudice
. Few things make me happier than analyzing editorial choices—how creative are the essays? Is the cover art period-appropriate? Are the footnotes accurate? Did they weigh in on the
white soup
? Please note that these are never meant to be reviews of Austen's novel itself (if you haven't already read
Pride and Prejudice
, you should fix that immediately); they're just my extremely nerdy, nit-picky take on the bells and whistles associated with the various reprints.
Macmillan released this edition in 2016 as part of their "Collector's Library" line of affordable ($13) hardcovers. The publishers provided a brief, unremarkable afterword by Henry Hitchings and illustrations by Hugh Thomson. There are no footnotes or endnotes. (And no info on the white soup, in case you were wondering.) That said, this version has
spectacular
production values: gilt edges, a sewn binding, a ribbon marker, gorgeous cover art. It's designed to be small enough to shove into a coat pocket, yet comfortable to hold. It isn't the most informative version for students (that would be
this one
), but readers looking for an elegant yet sturdy edition for their home libraries should take note: the whole Collector's Library line is an
excellent
value.
No new comments are allowed on this post.