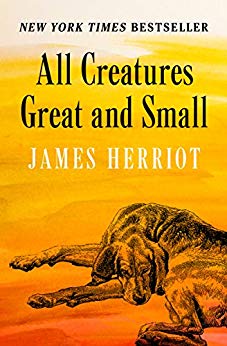 And in another bit of TV adaptation news,
Town & Country
informs me
that PBS's Masterpiece program will be remaking James Herriot's
All Creatures Great and Small
as a six-episode miniseries. I remember watching reruns of the 70s TV show as a child—I thought it was boring, but in a weirdly soothing, pleasant way. I hope this new version can achieve something similar; the world needs more Bob Ross-style entertainment.
No new comments are allowed on this post.