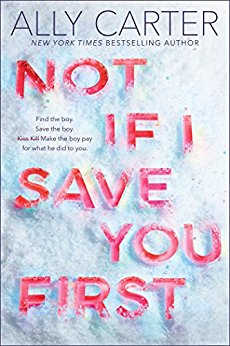 This week's Book Giveaway is Ally Carter's latest YA thriller,
Not If I Save You First
. I usually like Carter's books, but I'm a little confused about this cover art. Are those letters... popsicles? Candy? Jello shots? It's a mystery. A full review will be posted shortly.
As always, this contest runs Monday through Friday. To enter, just send us an
e-mail
connected to a valid address. Complete rules and regulations can be found
here
.
No new comments are allowed on this post.