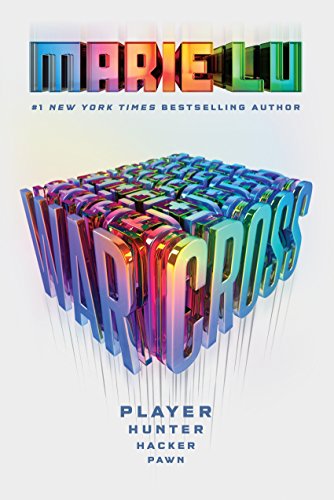 When I first picked up Marie Lu's
Warcross
, my hopes were simple: I wanted a less aggressively self-indulgent version of Ernest Cline's
Ready Player One
. This definitely qualifies (of course, it's hard to imagine a
more
self-indulgent version of
Ready Player One
), but Lu's story has problems of its own.
Emika Chen is a teenage bounty hunter, using her tech skills to capture criminals betting on Warcross, the virtual-reality game that has become a worldwide sensation. Emika is barely scraping by, so when she sees a chance to steal a valuable in-game item during the Warcross Championships, she takes it—only to discover that she has become the world's most famous hacker overnight. She is convinced she is going to be arrested, but instead the handsome young Warcross creator offers her a job: hunting down a mysterious figure attempting to sabotage the game.
Warcross
features sympathetic characters, imaginative tech, and a plausible vision of a near-future world. Other aspects of the story are less enjoyable: I never actually understood how Emika's powers
worked
, the romantic storyline is oddly paced, and you can see the big plot twist at the end of the novel coming a mile away. I'm not sure how many books are going to be in this series, but I'm hoping Lu has an excellent reason for the choices she makes in this installment. Her premise is exciting, but too many plot threads are left dangling for me to give this sucker an unequivocal thumbs-up.
No new comments are allowed on this post.