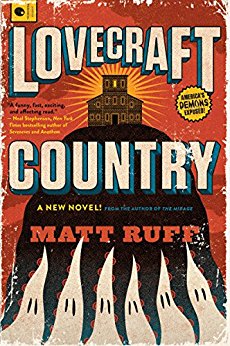 I clicked on
this article about an upcoming stop-motion kids' movie
because of my love for Jordan Peele, but I'm less interested in the kids' movie than the Peele-produced project mentioned at the very end:
Lovecraft Country
, based on the novel by Matt Ruff. This sucker sounds
intense
:
"[The show is] an anthology sci-fi thriller with genre storytelling from an African American perspective. A man embarks on a road trip across 1950s Jim Crow America to find his missing father. He runs into both racist terror of white America and malevolent spirits and monsters ripped from a Lovecraft paperback.
Uh... maybe not. I can be a bit of a weenie.
No new comments are allowed on this post.