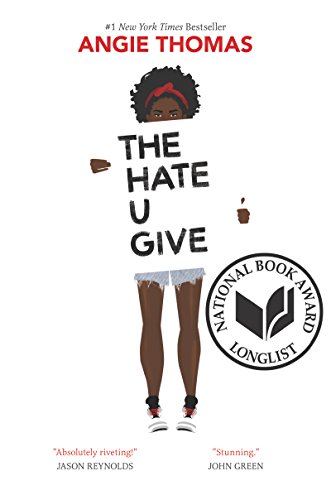 The
first pictures
are out from the upcoming movie adaptation of Angie Thomas's much-buzzed-about debut novel
The Hate U Give
. I still haven't read this book (though I mean to!), but the movie adaptation has attracted a great cast: Amandla Stenberg, Regina Hall, Russell Hornsby, Lamar Johnson, Algee Smith, Issa Rae, Sabrina Carpenter, Anthony Mackie, Kian Lawley and Common. The story sounds intense:
"'The Hate U Give' tells the story of 16-year-old Starr... who navigates between the poverty-stricken slum she has grown up in and the upper-crust suburban prep school she attends. Her life is upended when she is an eyewitness to a police officer shooting her best friend, Khalil (Smith), who turns out to have been unarmed during the confrontation – but may or may not have been a drug dealer. As Starr finds herself even more torn between the two vastly different worlds she inhabits, she also has to contend with speaking her truth and, in the process, trying to stay alive herself."
This sounds like the kind of thing I'd be safer reading than watching, though. I suspect people will cry.
No new comments are allowed on this post.