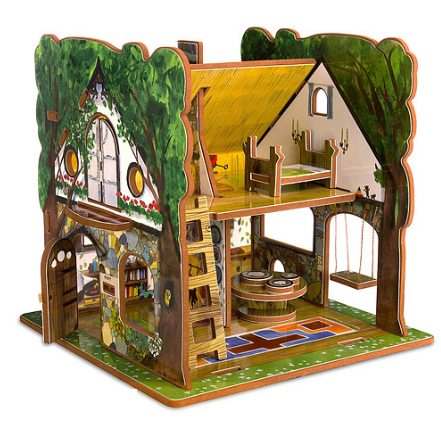 It is once again that special time of year, dear readers: the week we feature the various book-nerd-specific treasures we're putting on our holiday wish lists. As ever, these gifts may vary widely in style and price point, but they're all pretty neat.
Gift Idea #1
Goldilocks and the Three Bears Toy House
($30)
Sure, this three-dimensional play set
says
it's aimed at 3-6 year olds, but I totally want to play with it myself. (It looks like one of those architectural puzzles, but infinitely less irritating.) A great option for any kids on your holiday shopping list!
No new comments are allowed on this post.