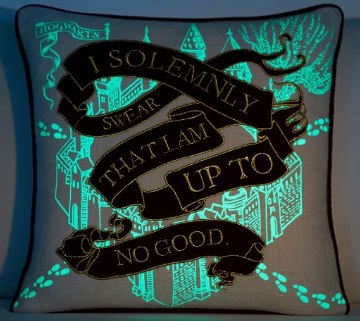 Normally I find most of the items from Pottery Barn's kid and teen lines mega-boring, like the kind of stuff you could buy at an extra-expensive, extra-WASP-y Costco. But once in a while they surprise me, and I am totally down with their "
Harry Potter Collection
", which transforms a lot of very nerd-specific props into items that could suit a wide variety of ages and styles. (I, for one, might be a full-blown grown-up, but I
totally
want that glow-in-the-dark Marauder's Map Pillow.)
No new comments are allowed on this post.