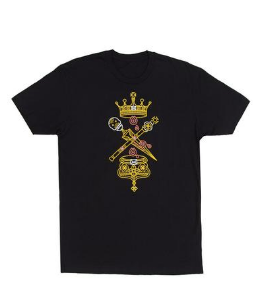 Heeeyyy...
Out of Print
clothing has added a new bunch of shirts based on Pelican Books'
latest editions
of Shakespeare, featuring gorgeous artwork by graphic designer Manuja Waldia. I still totally love these designs, although I have my doubts that these are going to be the line's best-selling shirts. I mean... who really wants to walk around in a
Macbeth
shirt?
No new comments are allowed on this post.