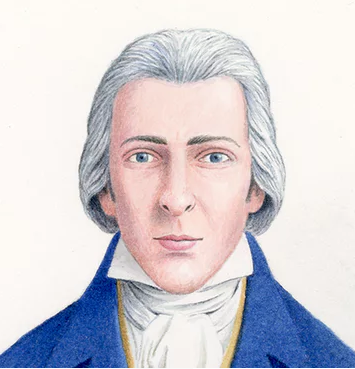 The
Guardian
recently posted an impressively misleading article entitled "
Portrait of 'real' Mr Darcy unlikely to set 21st century hearts aflutter
". Unfortunately, this isn't a portrait, at least not of a real person. It's a image created in honor of the Drama Channel's
Jane Austen Season
. The channel apparently hired a couple of "experts" and asked them to describe a period-appropriate version of Mr. Darcy:
"The ideal for gentlemanly good looks in Austen's day, they believe, was a smooth youthful complexion, with a small pointy chin and small mouth, under hair worn long but tied back and powdered white, as seen in many aristocratic portraits."
Their methodology for this analysis is, alas, not disclosed.
No new comments are allowed on this post.