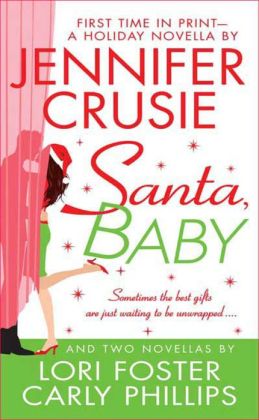 Today's Holiday Book Giveaway pick is the 2006 romantic short story collection
Santa, Baby
, which we originally reviewed
here
. The highlight of this collection was undoubtedly Jennifer Crusie's novella
Hot Toy
, which I see has recently been
repackaged
(with a schmaltzy new title and cover art, but hopefully better co-writers).
This contest runs
today
through Friday, Dec. 16th, 5:00PM. To enter, just send us an
e-mail
connected to a valid address. Complete rules and regulations can be found
here
.
No new comments are allowed on this post.