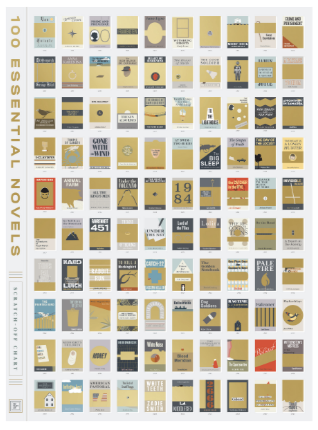 Gift Idea #7:
Pop Chart Lab's
100 Essential Novels Scratch-off Chart
I'm not a gambler, so I've never been able to experience the mysterious delights of scratch-off tickets. This gorgeous poster would fix that, which would almost be worth the $35 price tag by itself.
No new comments are allowed on this post.