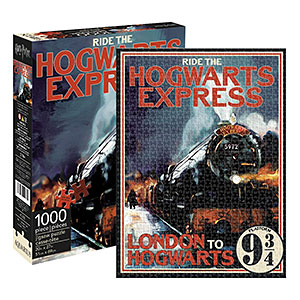 Gift Idea #2
:
ThinkGeek's Harry Potter-themed 1000-piece puzzle
There are actually two versions of this puzzle. We prefer the vintage-travel-style "Ride the Hogwarts Express" one; but the Marauders' Map one is okay too. Both retail for $15.99. (Even if you don't have any
Harry Potter
fans on your list, you might want to buy one for yourself. Puzzles are a great activity for smoothing over any awkward interactions with relatives on Christmas Day.)
No new comments are allowed on this post.