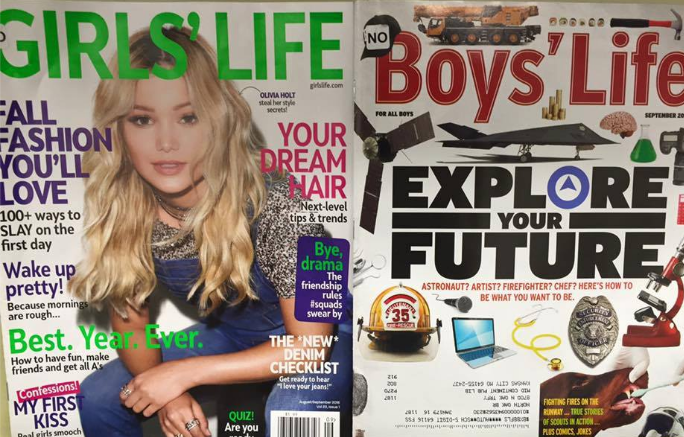 There was a lot of buzz earlier this month about the unfortunate contrast between the covers for two magazines:
Boys' Life
and
Girls' Life
. A business owner and mother of five named Shoshanna Keats-Jaskoll took to
Facebook
to share her concerns, which are well worth reading in full, but I'll just share a glimpse of the photo she took of the two covers. It pretty much speaks for itself.
No new comments are allowed on this post.