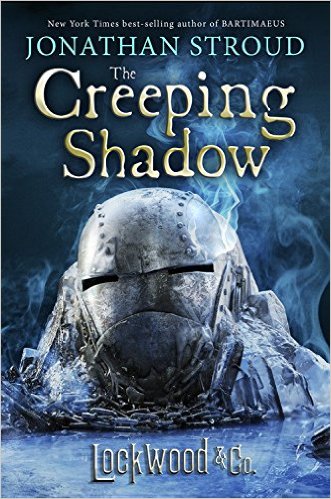 In
The Creeping Shadow
, the fourth book in Jonathan Stroud's spine-tingling
Lockwood and Co.
series, the heroine has left her friends at the Lockwood and Co. ghost-hunting agency. Lucy is now a freelance Listener, hiring herself out to the big London agencies. But when her former teammates request her help with the ghost of a infamous cannibal, she finds herself wondering if leaving Lockwood was a terrible mistake.
The Creeping Shadow
is the kind of book I find difficult to review: it's another excellent installment in a consistently excellent series. I'm running out of ways to say, "It's awesome! You should totally read it!" But if by some chance you
haven't
given this series a shot, rest assured that we're four (amazing) books in, and Stroud's series seems to be only getting better.
No new comments are allowed on this post.