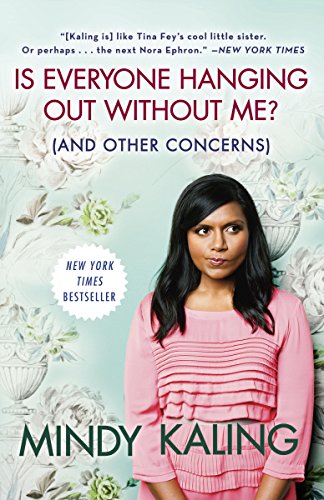 In 2011, actress and comedian Mindy Kaling wrote a collection of essays called Is Everyone Hanging Out Without Me? (And Other Concerns). The resulting book is 242 pages of some of the easiest reading on the planet: short, witty, ridiculously charming essays on everything from Kaling's weird affection for diet plans to her career goals to her ideal level of fame.

Look, the only possible objection to this book is that its lack of drama makes it a little forgettable. Kaling is an intelligent, attractive, Ivy League-educated woman from a loving family who has achieved a huge amount of success in a short period of time. As a result, the "other concerns" mentioned in her title are pretty minor. Readers who prefer a less relentlessly sunny style might be better off hunting down some of Cynthia Heimel's essays, but everyone else should find Is Everyone Hanging Out Without Me? to be a totally pleasant way of spending an afternoon.
No new comments are allowed on this post.