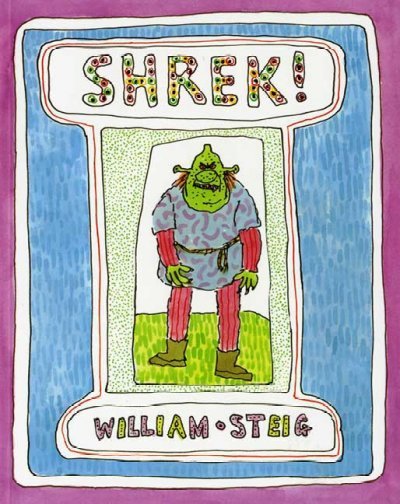 Over the weekend, NPR posted a fun
article
about a class at Mt. Holyoke College in Massachusetts: Philosophy 280: Philosophy for Children. The class uses visits with second-graders and discussions of classic children's books—
Frog and Toad Are Friends, Shrek, Horton Hears a Who!
—to better understand the central tenets of philosophy.
In one example:
[In] Immanuel Kant's 'Critique of Judgement'... Kant argues that every human enjoys works of art because our minds are the same, and because both art and nature have a kind of inherent beauty.

Professor Wartenberg draws a direct parallel between the 'Critique of Judgement' and William Steig's 'Shrek!' Shrek is an ogre who relishes putrid stews but runs scared from adorable children. Eventually, he comes across a hideously ugly princess, and falls in love with her.

In other words, Shrek enjoys things others hate, which Wartenberg uses to challenge Kant's idea of inherent beauty.
Finally, a philosophy class I could actually sit through....
No new comments are allowed on this post.