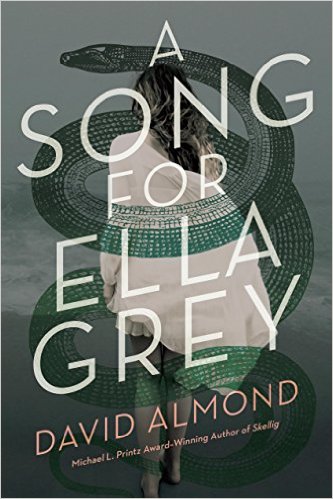 David Almond's
A Song For Ella Grey
is a young adult re-telling of the myth of Orpheus and Eurydice, set in modern-day Northumberland and starring a bunch of small-town emo kids. The story is told from the point of view of a girl named Claire. Claire is obsessively devoted to her friend Ella, but when a mysterious boy with a beautiful singing voice appears, Ella instantly falls in love with him. Their short-lived but intense relationship ends in tragedy, and Claire is left with nothing but wistful memories.
Look, it's possible a certain kind of teenager will actually like this book—the kind of teenager who considers
Lydia Deetz
to be a genuine style icon. For the rest of us, Almond's combination of real-world logic and myth-based plot never quite meshes, and his writing style is pretentious to the point of being unreadable. Teen books tend to be published in trend-based waves, but if myth-based teen romances are going to be the Next Big Thing, I sincerely hope somebody else handles Cupid and Psyche. I actually
like
that myth, and I shudder to think what Mr. Almond would make of it.
Review based on a publisher-provided copy.
No new comments are allowed on this post.