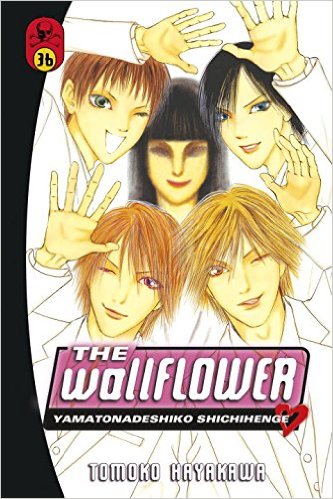 This week's Book Giveaway is the last volume of
The Wallflower
, the long-running romantic comedy manga by Tomoko Hayakawa.
The Wallflower
has always been a little flimsy (there was enough story for a ten-volume series, tops, but it ran for
thirty six
), but it also brought me one of my all-time favorite manga heroines, so I will always have a soft spot for it in my heart. A full review will follow later today.
As always, this contest runs Monday through Friday. To enter, just send us an
e-mail
connected to a valid address. Complete rules and regulations can be found
here
.
No new comments are allowed on this post.