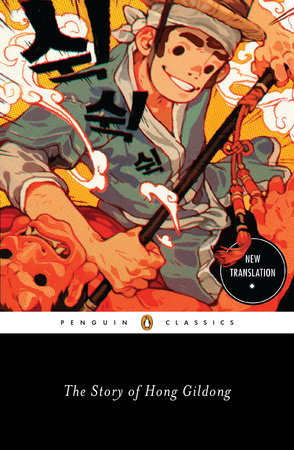 Penguin has just released their first
"Penguin Classics" edition
of a Korean novel:
The Story of Hong GilDong
, which they describe as "the quintessential Korean classic: the Robin Hood story of a magical boy who joins a group of robber bandits and becomes a king." This particular edition features a new translation by Minsoo Kang and an absolutely spectacular cover. I'm super excited to read it, although I know (based on the authority, admittedly, of
this K-drama
) that I'm not going to be 100% happy with the ending.
No new comments are allowed on this post.