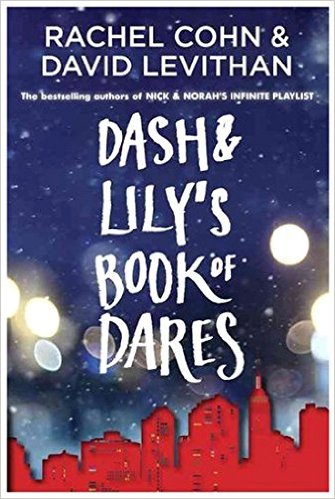 One of my 2016 resolutions is to make a visible dent in the massive Wordcandy slush pile. I'm pretty good about getting rid of books we're never going to review (depressing memoirs, anything about eating disorders, and sequels to earlier books that we never received go right out the door, for example), but that still leaves hundreds of books that we'd
like
to read... someday. So my first Book Giveaway pick for the New Year is Rachel Cohn and David Levithan's
Dash & Lily's Book of Dares
, a YA novel that has been languishing on our unread shelves since 2010. A full review will follow later today.
As always, this contest runs Monday through Friday. To enter, just send us an
e-mail
connected to a valid address. Complete rules and regulations can be found
here
.
No new comments are allowed on this post.