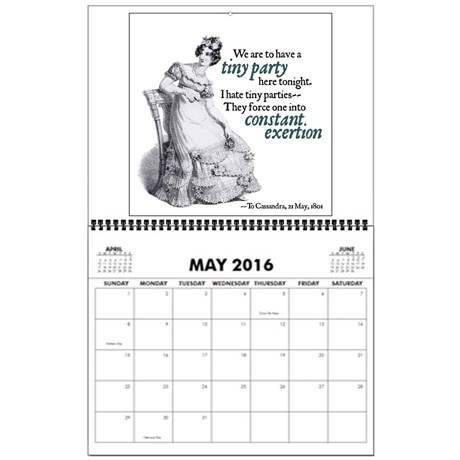 Gift Idea #7:
"Amiable Rancor",
The Republic of Pemberley
's 2016 Jane Austen calendar ($19.99)
This
lovely calendar
features 12 full-color images accompanied by quotes from Jane Austen's correspondence and novels. As the Republic of Pemberley is the product of many hardcore Austen fans, this calendar is blessedly free of snide Austen comments taken out of context and transformed into sappy sentiment. (I
really
dislike all those notebooks and stuff that read "I declare after all there is no enjoyment like reading!") Instead, you're getting Austen at her tart-tongued best.
No new comments are allowed on this post.