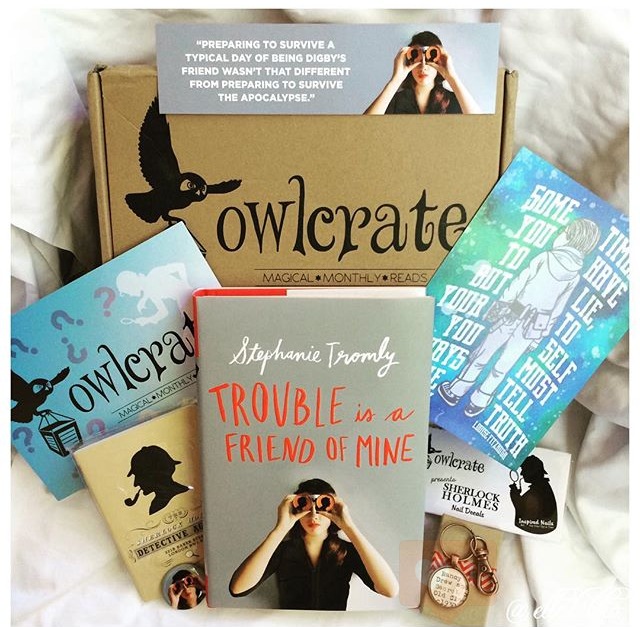 Gift Idea #6:
Literary subscription boxes (approx. $30 to $50 per box)
There are loads of literary subscription boxes out there, and I'm grateful to the website
My Subscription Addiction
for reviewing so many of them. I've hesitated to sign up for one of these boxes myself, even for reviewing purposes*, but I think they would make an absolutely lovely gift.
*I've gotten a lot of questions about the very popular
OwlCrate
service. I think most teens would love these boxes, but even as a kid I was too clutter-averse to really enjoy a
Camp Half-Blood bracelet, a pocket mirror, and a castle-shaped locket
, and now that I'm an adult finding homes for these items would be difficult. The tea would be appreciated, though!
No new comments are allowed on this post.